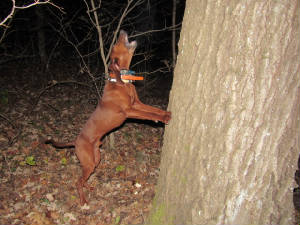 Beast Treed @ 10 months old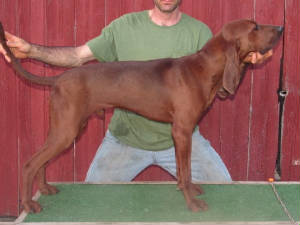 PR Red Fever Beast Mode
PR Red Fever Beast Mode



Sire: NITECH GRWCH GRFCH GRCH PR Red Fever Razor's Rip N Tear



Dam: NITECH GRFCH WCH GRCH PR Red Fever Baby Likes To Rock



DOB: 11/24/16
click here to see Baby and Beast tree on Beast's 2nd night out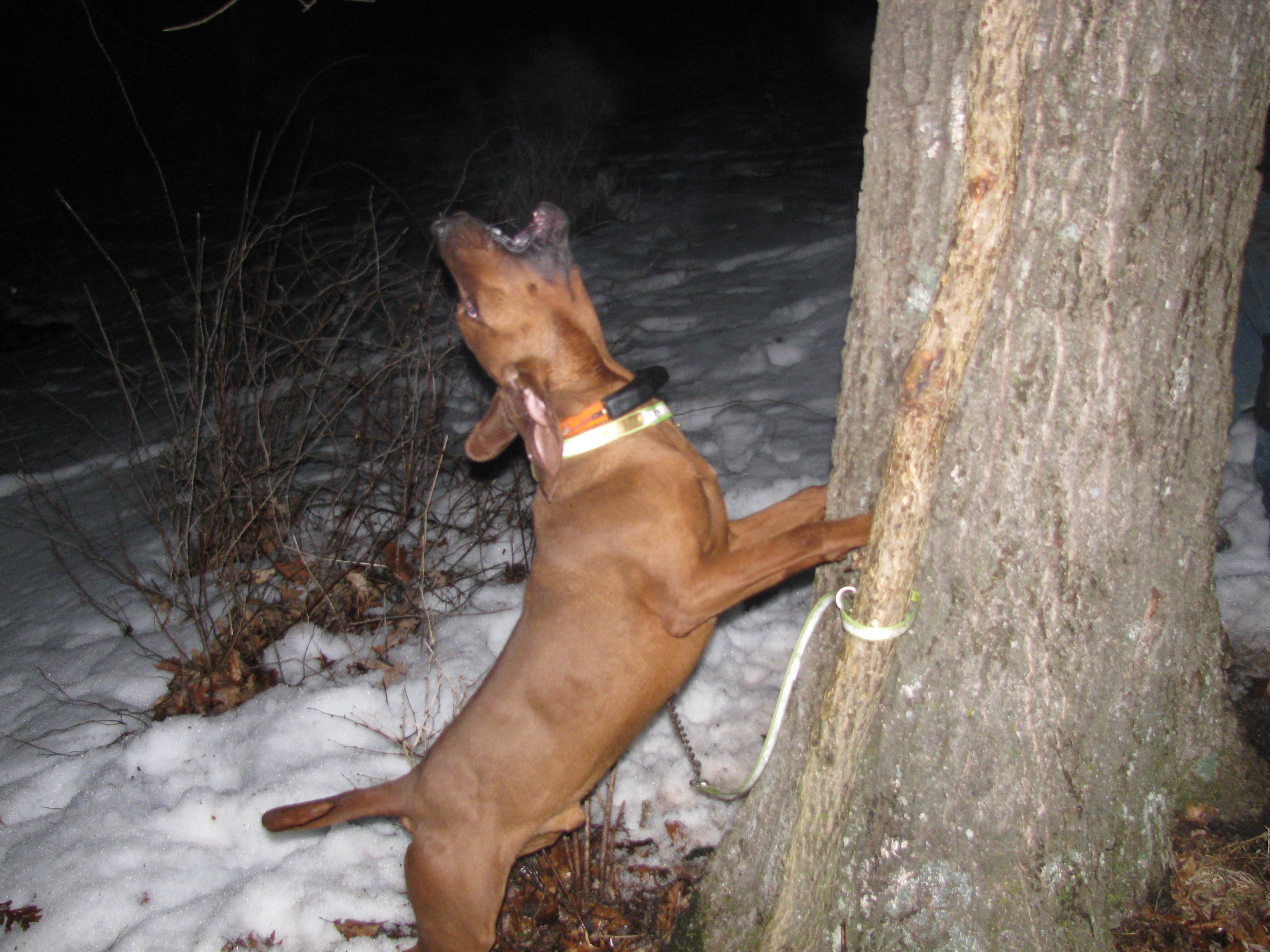 NITECH GRWCH GRFCH GRCH PR Red Fever Razor's Rip N' Tear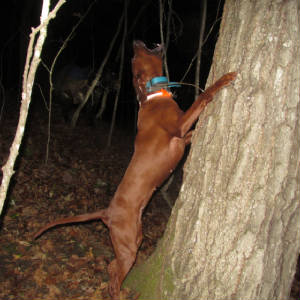 GRFCH WCH GRCH PR Red Fever Baby Likes To Rock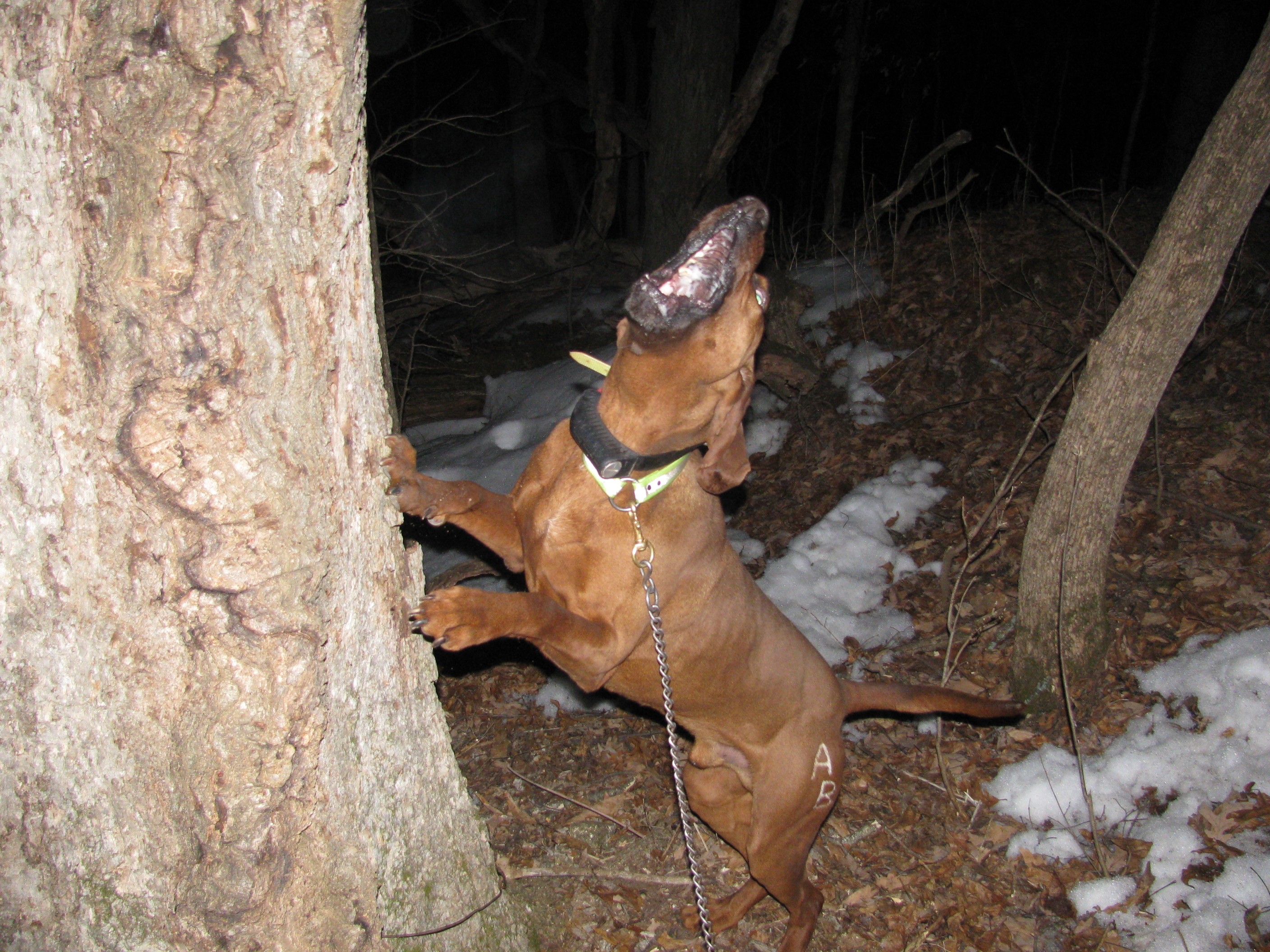 Rip Treed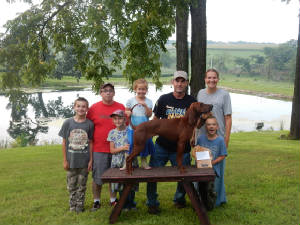 Baby Queen of Show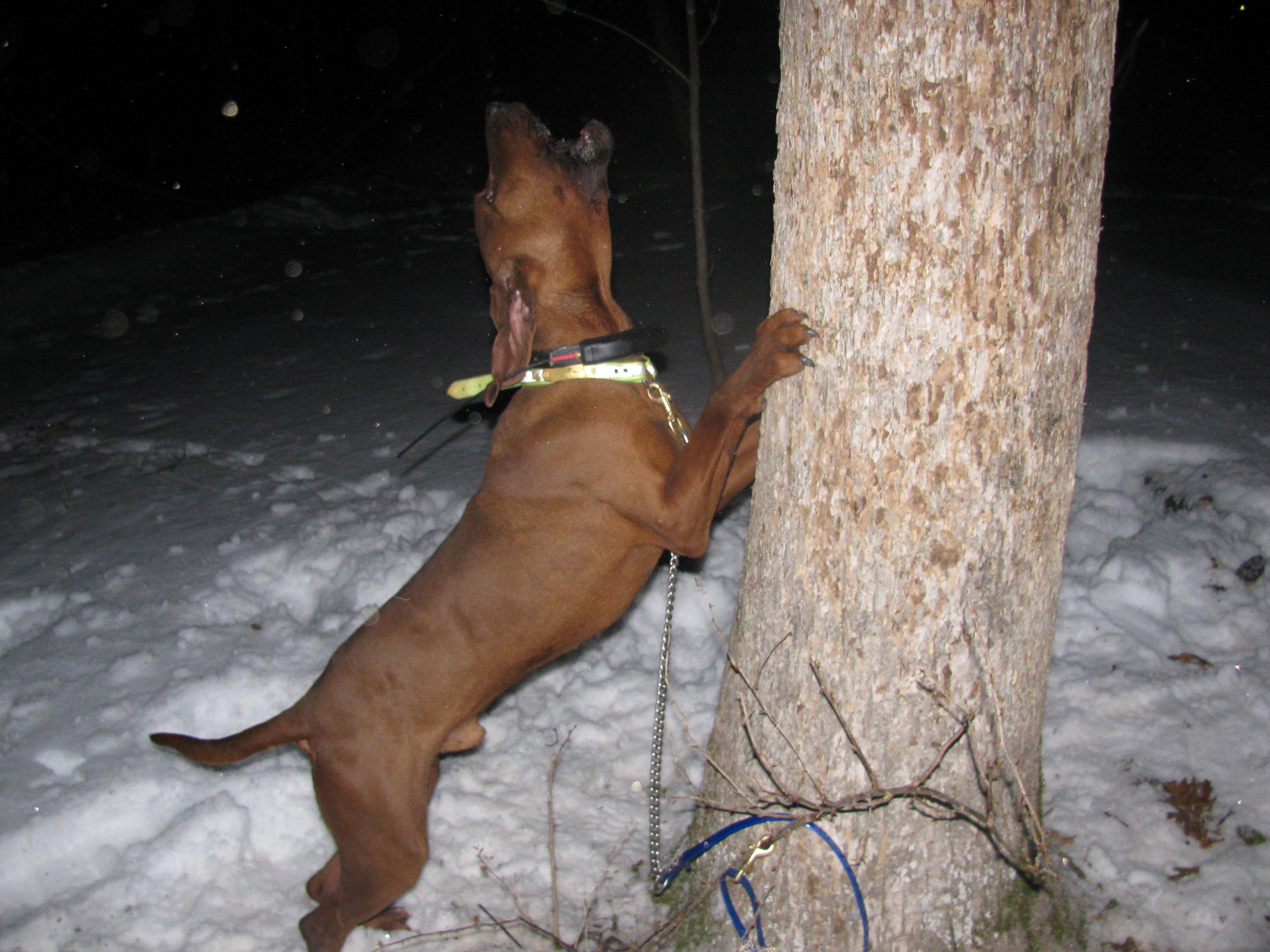 Rip Treed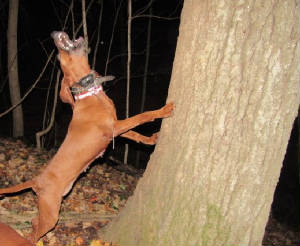 Baby Treed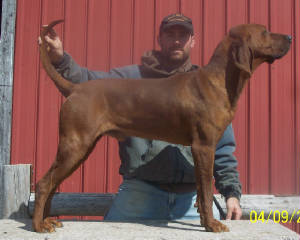 NITECH GRWCH GRFCH GRCH PR Red Fever Razors Rip N Tear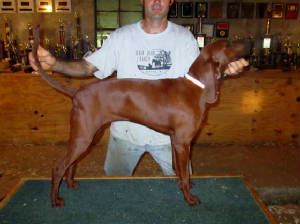 Baby
Beast is a beautiful boy, and has been all natural in the woods. He was running and treeing drags at 4 months old, and ran and treed his first night to the woods at 10 months old. He has a beautiful bawl mouth, an easy to call die bawl locate, and is a chop on tree. He is a classy treedog, and he is also very naturally independent, and looks to get split when he can. He is a super nice young male, that is fun to hunt, and bred to reproduce.


About the cross:

We have been planning this cross for a while now.  Rip was getting older (11 years), and so we thought it was "now or never."  I guess it was a good thing we decided to do it, because Rip died the day after he bred Baby.  To say we were skeptical we would get pups is an understatement, but low and behold, Baby whelped us 6 healthy pups on Thanksgiving day.....kind of appropriate.....we're very Thankful that we got pups from this mating!  :)



Rip was a big, quick male with a big  bawl on track, easy to call die-bawl locate, and was a hard, belly-rubbing tree dog.  Rip was a natural from the very beginning.  He started running and treeing at 8 months, and split treeing consistently at 9 months.  He was very accurate, and very independent.  A hard hunter, and had a good nose.   Rip is sired by GRNITECH GRCH Key's Outlaw Razor Red (Ace/Chief/Woodpecker), and his dam is NITECH CH Sassafras Burning Breeze (Ace/Timber Chopper/Timber Jack).  Prior to this litter, Rip had 78 pups, 6 NITECHs, 2 GRNITECHs.....which is over a 10 percent reproducing average.....which would be towards the top of the UKC Current Reproducer's List if he had 100 pups.   There is definitely more that can/will be added to his numbers before it's all said and done. 



Baby is a good looking, dark red, good head, loud mouth female with lots of drive and tree power!  She got gone, ran track, and treed, every breath, her first night to the woods at 8 months old (see video on her page), and has done a  nice job every night since.  She was also a natural swimmer, and swam her first time to the pond.  She is currently a Water Champion, Grand Field Champion, and Grand Show Champion, and UKC NITECH.   Baby has won at several National level shows (2018 Overall Show dog at the Heartland Classic and mulitple Redbone Days), and has won many redbone sectional Queen of Shows.  We just started competition hunting her last summer, and she won 2nd place in her first hunt.  She now is a UKC NITECH. She really is the total package as far as looks and hunt.
9/8/18: Beast wins line and tree in his heat, and line and tree in the final of the field trail. He also won class, breed, BOS male, and King of Show at the Wilton ARCA sectional.

8/25/18: Beast wins line in his heat, and line in the finals of the field trial.


..........PR' Turpin's KS Thunder

....PR' Thomas' MO Bruiser

........PR' Burke's Red Cricket

..GRNITECH GRCH PR' Key's Outlaw Razor Red

........GRNITECH PR' Hurst's Honest Amos

....PR' Marcum's Red Kentucky Molly

........NITECH PR' Dean's Little Red Ruby

.NITECH GRWCH GRFCH GRCH PR' Red Fever Razor's Rip 'N Tear

........GRNITECH CH PR' Dawns Timber Jack

.....NITECH GRCH PR' Timber Jack's Racket

........NITECH GRCH PR' Squal Mountain Goldie

...NITECH CH PR' Sassafras Burning Breeze

........GRCH GRNITECH PR' Outlaw Billy the Kid

.....NITECH PR' MIller's Outlaw Timber Spice

........GRCH GRNITECH PR' Key's Outlaw Timber Girl



******PR Red Fever Beast Mode********



..........PR' Thomas' MO Bruiser

.....GRNITECH GRCH PR' Key's Outlaw Razor Red

..........PR' Marcum's Red Kentucky Molly

...NITECH GRWCH GRFCH GRCH PR Red Fever Razors Rip N Tear

..........NITECH GRCH PR Timber Jack's Racket

.....NITECH CH PR Sassafras Burning Breeze

..........NITECH PR Miller's Outlaw Timber Spice

NITECH GRWCH GRCH Goza's Sing Along Rock N Roll

..........PR 5-Oaks Ind Magic Mason

.....GRCH PR Ristau's Hard-Ax Jack

..........PR Hobb's Red Nipper

..NITECH CH PR Goza's Sing Along Wild Rose

.........NITECH Goza's Sing Along Jake ( 4 wins toward GRNITE)

........NITECH GRCH Goza's Sing Along Red Rose

...........CH Chatmans Lucy Bell



WCH GRFCH GRCH Red Fever Baby Likes To Rock



................PR' Thomas' MO Bruiser

..........GRNITECH GRCH PR' Key's Outlaw Razor Red

................PR' Marcum's Red Kentucky Molly

......NITECH GRCH PR' Tree Rizin' Two Worlds Collide

................GRCH PR' Fischer's Loonie Lennie

..........GRCH PR' Tree Rizin' Triple Crown

................GRCH PR' Rev's Sierra's Red Queen

...GRCH PR' Red Fever Top of The World

................PR' Thomas' MO Bruiser

.........GRNITECH GRCH PR' Key's Outlaw Razor Red

................PR' Marcum's Red Kentucky Molly

.....NITECH GRCH PR' Tree Rizin' Razor's Lil' Ghost

................GRNITECH GRCH PR' Parker's Reverend Red

.........GRCH PR' Lee's Redhot Breeze

................GRNITECH GRCH PR' Fireball's Little Hattie