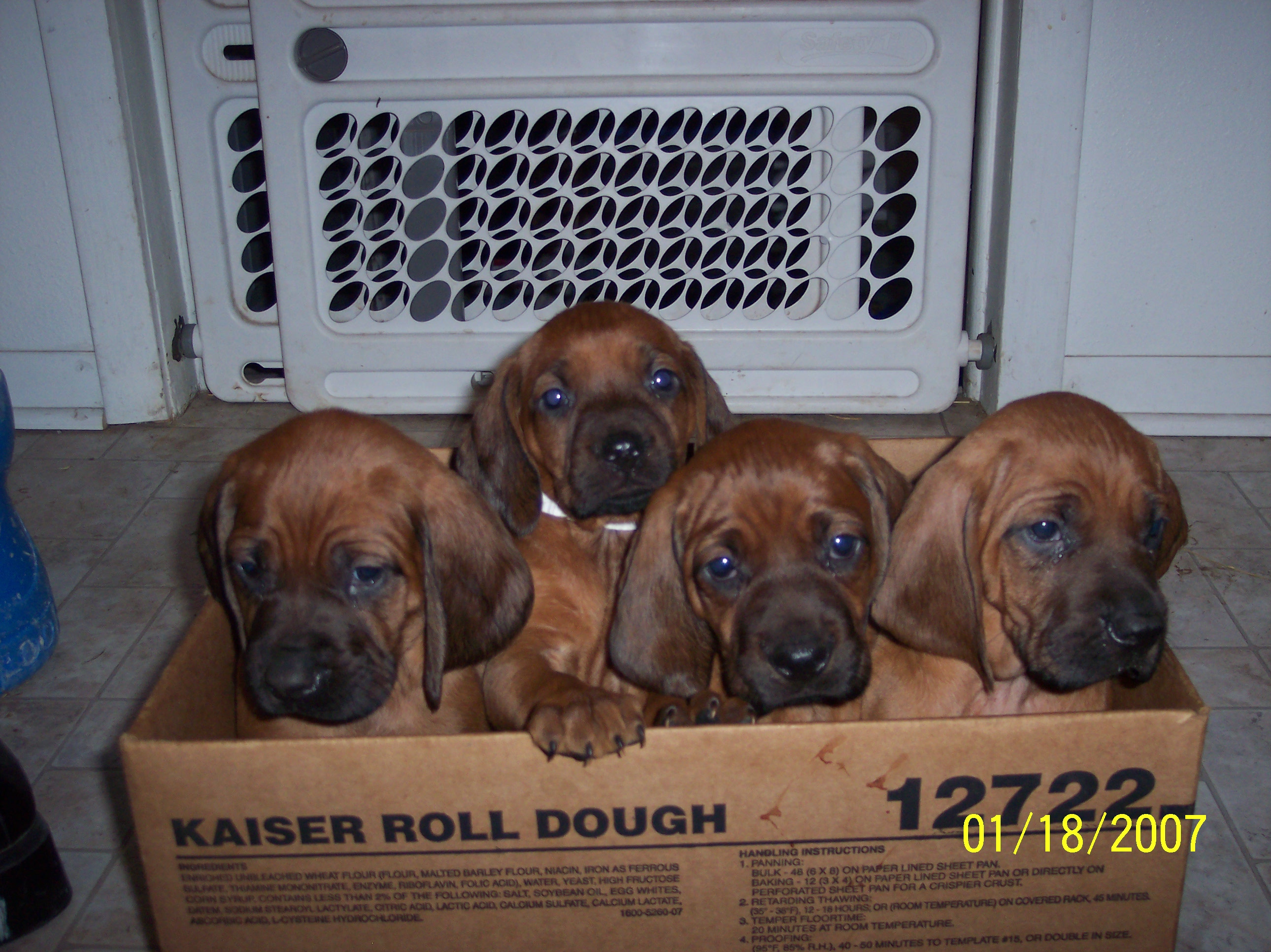 Some of the Boo and Clyde pups
Make Your Pup Off Of Clyde, Ox, Tater, or Rip NITECH, and Receive Your Next Pup Free For As Long As We Are Able.****See Below Link For Details
GRNITECH GRFCH GRCH PR Red Ryders Red Fever Tater
x
NITECH GFCH GRCH PR Red Fever Full of Mischief

All Pups SOLD.
Click Here For Tater x Mischief Litter Info
If you are interested in being on the waiting list for a puppy from one of our upcoming litters, please contact us by email redfeverranch@yahoo.com or phone 608-732-1383 (please leave a message if you don't get him, and he'll get back to you when he is able) for more information on who will be bred, and when they will be due. Thanks!