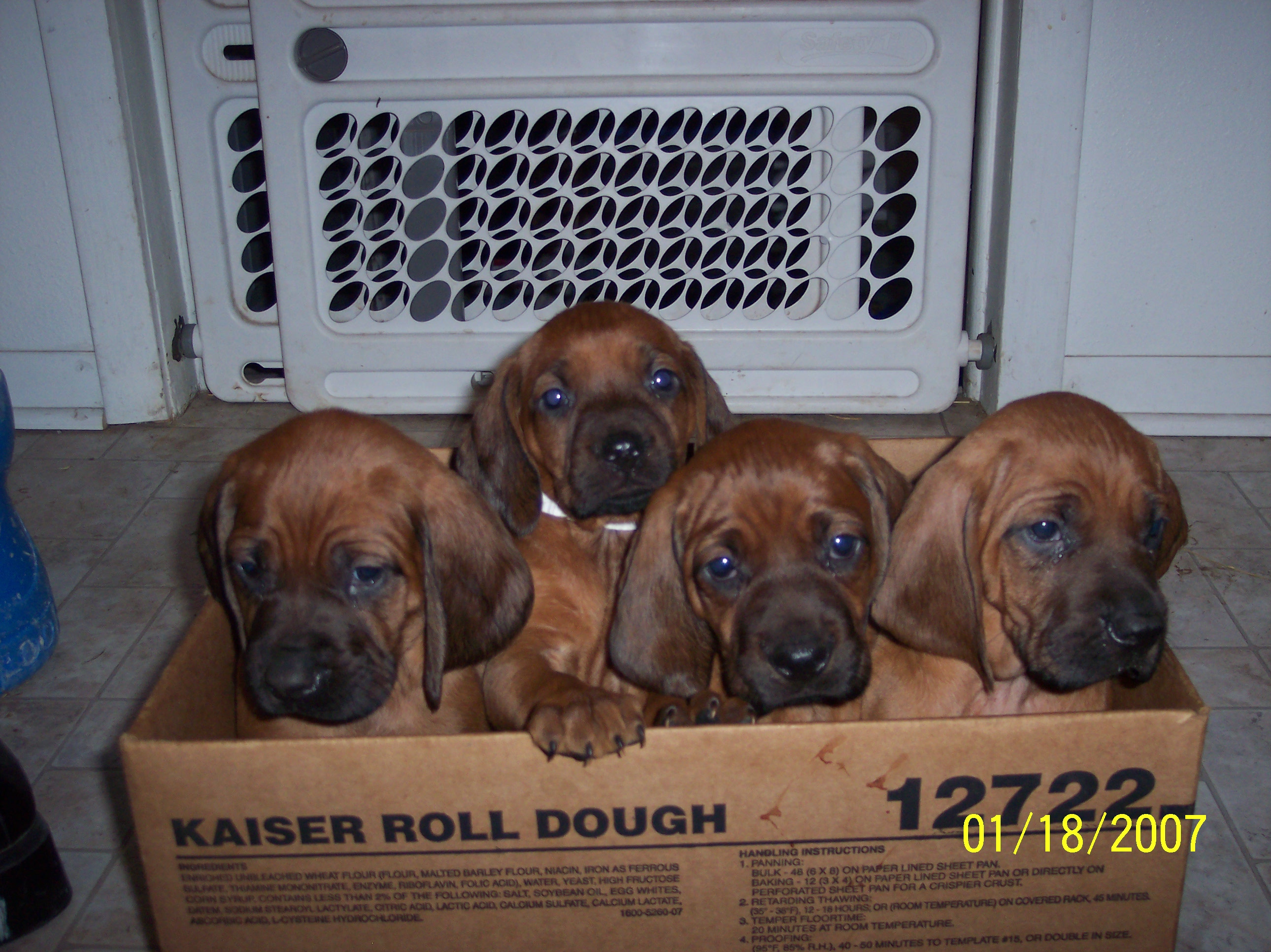 Some of the Boo and Clyde pups
Make Your Pup Off Of Clyde, Ox, Tater, or Rip NITECH, and Receive Your Next Pup Free For As Long As We Are Able.****See Below Link For Details
FCH CH PR Red Fever Willy Or Won't He
x
NITECH GRCH FCH PR Goza's Sing Along Country Girl
Willy x Country Girl Litter Info
We have a couple of pick pups available from our summer litters. Nothing wrong with either; we keep a pick pup or two from every litter, and slowly weed it down to just one or two to train for our future foundation. These are great looking, great acting pups. Call or email for more info.
Maverick x Baby female pup
Maverick x Taterchips Male pup - SOLD
We have a waiting list of people interested in pups from our upcoming litters, so if you are interested you may want to contact us and get on a list. We will sell puppies to people on the list first, and then if there are any still available, we will sell to the general public.
Please call or email to inquire about young started dogs available.
THANKS.
608-732-1383 Aubrey cell
608-778-9103 Ann cell
(if no answer, please leave message and we will call you back)
redfeverranch@yahoo.com